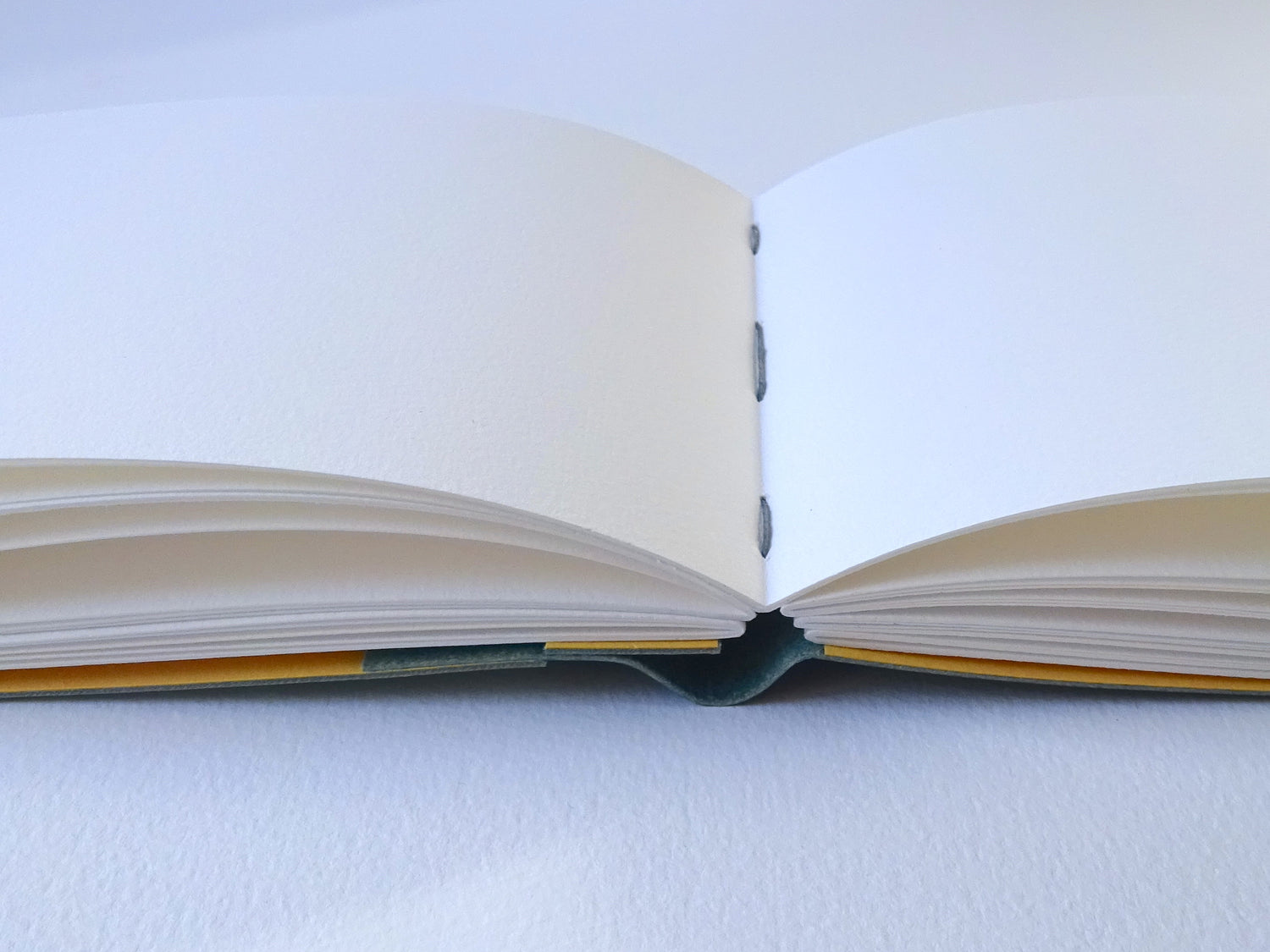 Bespoke book
You can commission me to make a bespoke, handmade book or box for a truly unique gift or special occasion. From wedding albums and guest books to travel journals, sketchbooks, portfolios and boxes, using traditional methods and archival materials.
Please get in touch to discuss your project.
Book repair and conservation
My book repair and conservation work includes work for the National Trust, museums and private collections. I am part of a team of bookbinders and paper conservators working on an in-situ library conservation project at All Souls College, Oxford.
I offer a repair service for books bound in paper or cloth, and make custom preservation boxes and wrappers for all books. Treatments range from a simple paper repair on a precious document, making a conservation phase box to protect a vulnerable book, or sympathetically re-binding a treasured family heirloom.
Wherever possible, I try to preserve as much of the original binding as I can, in order to retain the original character of the book. All work is carried out using the finest conservation-quality materials and adhesives, and traditional techniques.
Every repair is different. Contact me with details, including images if you can, for an estimate.
"Beautifully made and gorgeously tactile, two exquisite sketchbooks from Megan. What a delight - so lovely to look at as well as to hold. Absolutely superb quality and so lovely to handle too, they will be a joy to work in."
Carol

"Absolutely delighted with the beautiful, lovingly crafted handmade book. A unique gift to capture treasured moments. It was beautifully presented and a joy to receive."
Eirian

"Megan stabilised, cleaned and restored a first edition book from 1883 for me. She did an excellent job and the repairs were appropriately sympathetic to the original. Megan was most obliging and totally fair with her charging - I highly recommend her services and level of customer care."
Elizabeth